The Poison Apple is a bar / tavern where villains go in the Shrek franchise. After the villains of Far Far Away turn good, the place changes from a bar to a restaurant similar to a standard family eatery.
The sign for the Poison Apple is an apple, with the bar name written on it. Its name comes from the fairy tale
Snow White
.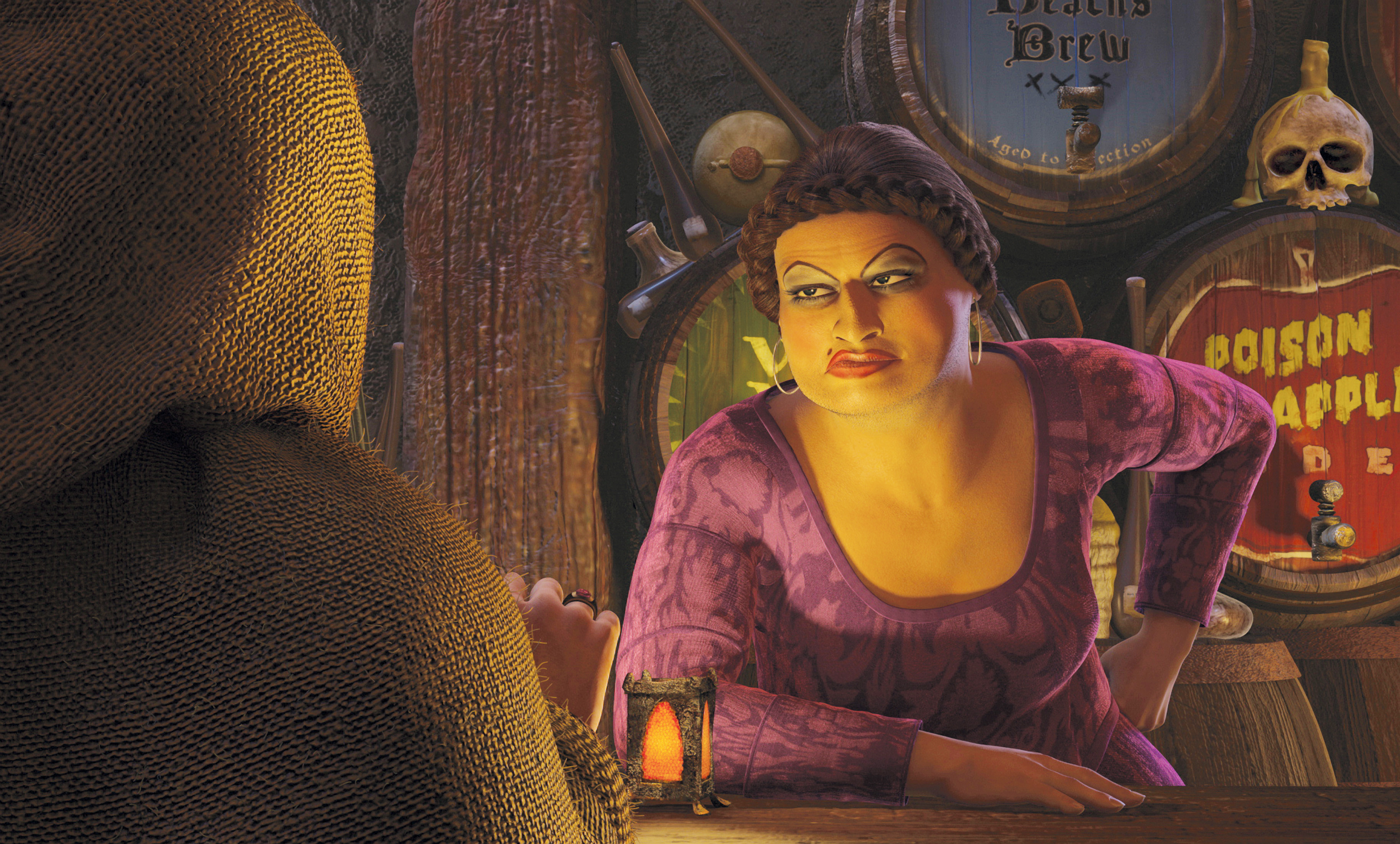 Travel Guide
Geography
The Poison Apple is located at a pool at the end of the Pinocchio River.
Unhappy Hour
Fuzzy Navels and beer.
Unhappy hour served from 5:00 PM - 7:00 PM
Bright Side
If you are in need of a drink with some villains or looking for a villain for hire, the Poison Apple is the place to come.
Who is Who
Regulars
Employees
Owner